How to process a Warner Bros PO
Step 1: Make sure the purchaser is under the correct account.
There are multiple Warner Bros accounts, check to see where the purchaser is located
For example, we get a lot of PO emails from bruce.miyagishima@warnerbros.com - as of now, he is apart of the NS Pictures Inc. (Warner Bros) Priority account. We would want to purchase under this Priority account!
* These Warner Bro users will be added to different accounts, depending on what show they're currently working on. Make sure they are under the right show. To add them, you must remove them from whatever previous show account they were working on. If you can't find the account they should be under, look at previous orders from show accounts or Google to see what production it should be under.
Step 2: Make a copy of the WB agreement from the correct show folder in Google Docs.
Find all the WB agreement templates here. // Example of a blank WB template
- COPY the agreement (as word file) and then fill out the necessary information using the document the purchaser provided you in their initial email. (episode name, top date, footage details, bottom footer "to WB Entertainment", change licensing fee based on prices of clips).
- Download as PDF. Don't forget to sign it!
- Make the download name of the agreement the episode name. Etc: Supernatural Ep 1519 - NS Pictures Stock Footage Licence Agreement
Step 3: Impersonate and make the purchase.
Use this landing page to see how to process a PO using invoicing on behalf of a client.
- Don't forget: end licensee, PO #, additional details should have episode name again.
*Make sure these prices reflect the current Warner Bros Prices that can be found in the Google Drive.
Step 4. Send off the email
Warner Bros requires the PO, INVOICE, and FOLDER WITH PURCHASED CLIPS.
- Attach the PDF of the PO (the WB agreement you signed) & Invoice.
- Make a folder and include the downloads the purchased clips. Name the folder the episode name.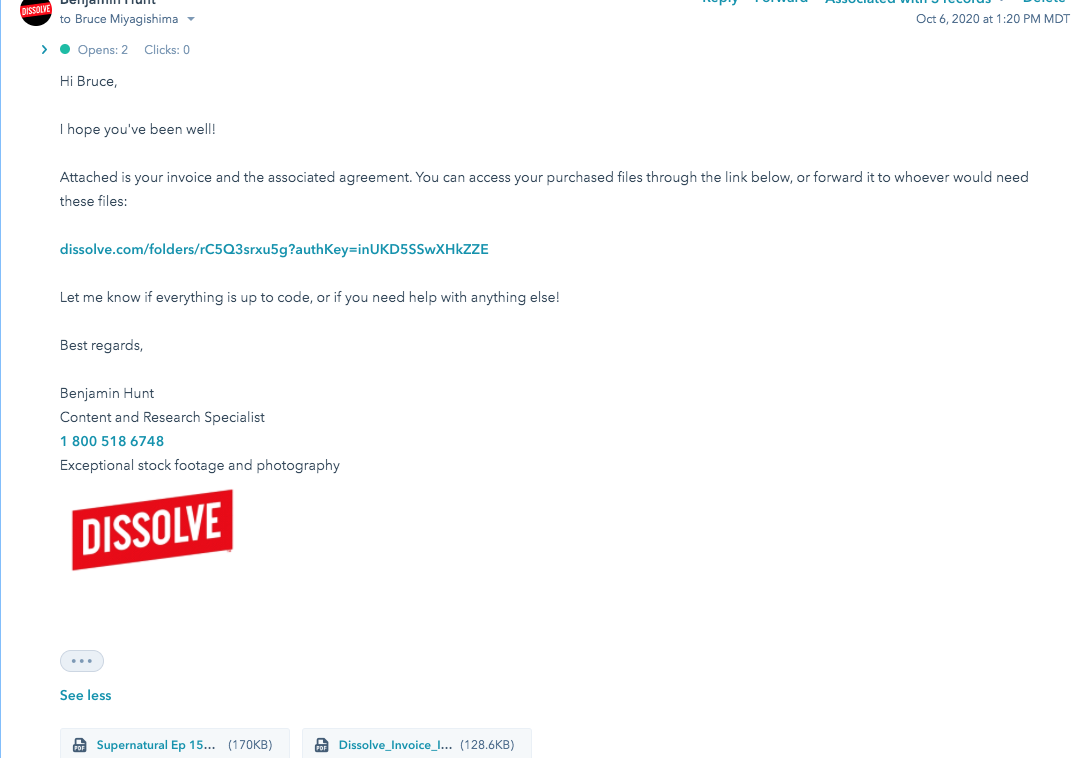 Step 5. Put signed PO in the correlating Google Folder
Once the WB purchaser gets back to you with the signed PO, attach it to the correlating Google drive. For the right series AND the right Priority account.